Last night I finished re-reading Lala Isla's
'Londres, Pastel sin Receta'
, which translates as 'London, a cake without a recipe'. I bought this book back when I was 18 and studying economics. Clearly my choice of books should have warned the parents that I was doing the wrong degree. Anyway, Lala Isla moved to London as a young woman in the late 70s. There she found her liberal self free from the conventions of Spain's francoism, or at least that's what she thought. The book mixes autobiographical references with a comparative sociological study between Franco's Spain and Thatcher's England. Lala uses her story as an excuse to explore the differences between the society in which she grew up and the one in which she still lives as an adult and offers the reader some insight into the British character that is not available to those who visit the country as tourists or to find themselves surrounded by hordes of other Spaniards at all times. Married to an English man and mother to an English-born child, Lala's chronicles of pregnancy, wedding traditions, family matters and bilingual education go back and forth between the hilarious and the tremendously informative. Highly recommended for anglophiles or any Spanish person who plans to make the move or simply visit the UK.
This book has made me think about my first visit to England, soon to be 10 years ago. I was a 15-year-old who went to a Catholic school and had never been away from her mummy for longer than 4 days. I had always refused to go to summer camps or anything like that, not even for a week, but the idea of spending a month in the UK learning English got into my mind and, after much persuading, my parents agreed to it. That month turned out to be one of my life defining moments, if such a thing can take place in Hastings, East Sussex.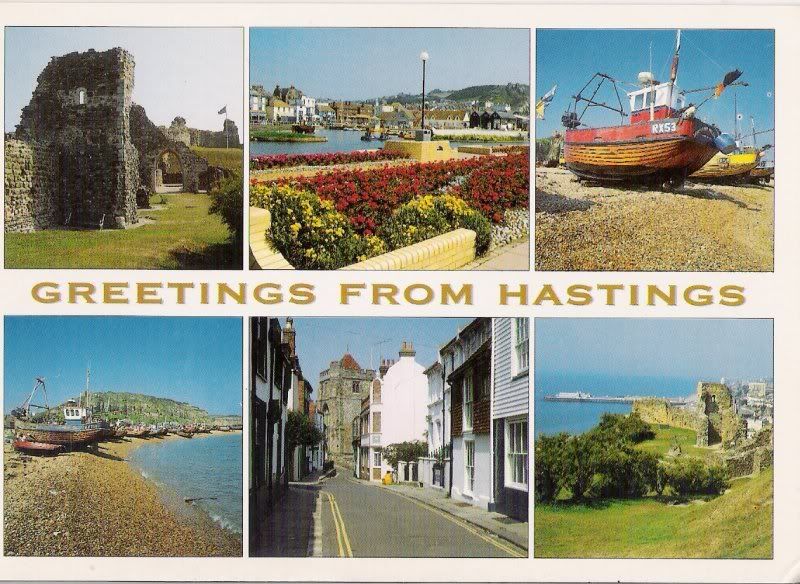 Even though Lala Isla moved to London in the 70s and I went to Hastings in 1999, I could still feel some of the same cultural shocks she talks about. It started when I got to my host family's house and they explained they were vegetarians. I was horrified. I had never met a vegetarian before and couldn't understand why somebody would want to live without ham. (jamón serrano or cured ham being one of the cultural pillars of Spain). On the first day, when we went to school to take our level tests, we were introduced to our teacher Geeta, a half Indian woman. Again, I had never seen an Indian person. Geeta was awesome, despite being an extremely loud and misbehaving group, she organised a barbecue for us and brought her two lovely children. In a similar manner, I don't think I ever talked to a black person who wasn't an illegal immigrant selling bracelets from bar to bar until I lived with a Jamaican woman in London a couple of years after I went to Hastings. My mother claims the first time I saw a black child I said "look mum! There's a poor little girl!" because I had only seen starving children on TV. The only coloured person I remember in my childhood was a girl who played the violin at the same academy where I played the piano.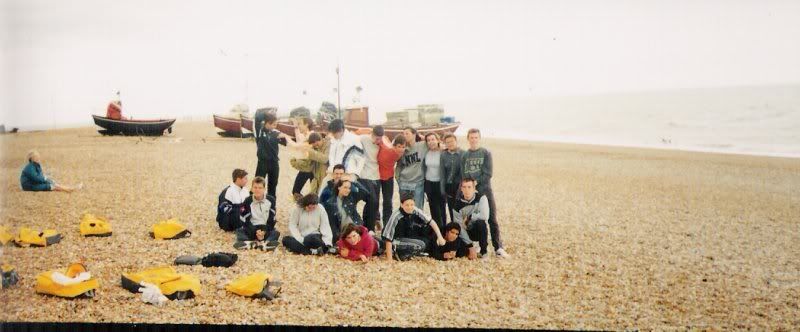 discovering the joys of a British summer
Back to 1999. After this placement test our group leader, who was also from Spain, gave us a tour around town. At one moment he stopped in front of a church and said "this is the Catholic church in case any of you want to go to mass". My reaction was one of shock. You mean other religions have churches too? By that time I had already decided religion wasn't for me, but had I been religious I would have just stepped into the nearest one. The tought that maybe that wasn't the right church wouldn't have crossed my mind. As far as I knew, there were a handful of other religions around, but I had never met anybody who wasn't a Catholic except for my neighbour, who I used to tease for not having done her First Holy Communion (I know, I know). I had also never seen a church that wasn't Catholic, so in my mind other religions were some sort of thing that existed in films and books, but not in real life.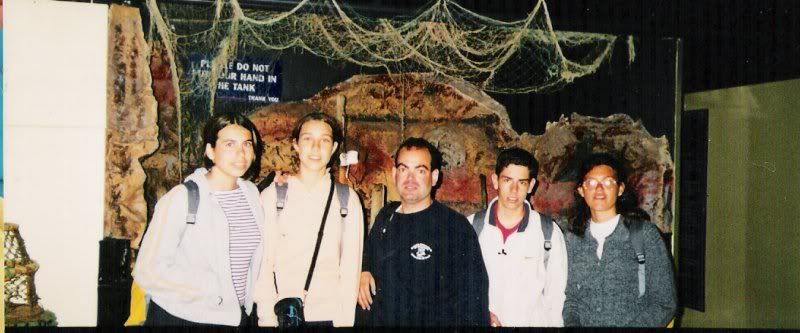 Spanish students and a machus ibericus at some museum
One Sunday, we did a treasure hunt around town and one of the questions was to name 5 places where one could eat a kebab. Eat a whaaaaat? We had absolutely no idea what it was even though we had seen them and wondered if anybody actually ate that disgusting thing. At the end, we had to ask a local about it, who gave us an amused look that showed he clearly thought we were joking. We weren't.
Kebabs aside, that month really opened my eyes. It made me realise that what we see in school is not actually a clear representation of what the real world is like and, even more importantly, that it is okay to be different and, as a matter of fact, most people are. Oh, and it did wonders for my English too.
This is probably the longest and most personal blog post I have ever written.