A few weeks ago
Mary-Lou
and yours truly made a real effort to wake up on a Sunday morning to do cultural things rather than spend the day in bed wondering if that last beer was
really
necessary. We went to see an exhibition called The Beatles in Spain, and let me tell you, it was worth waking up for.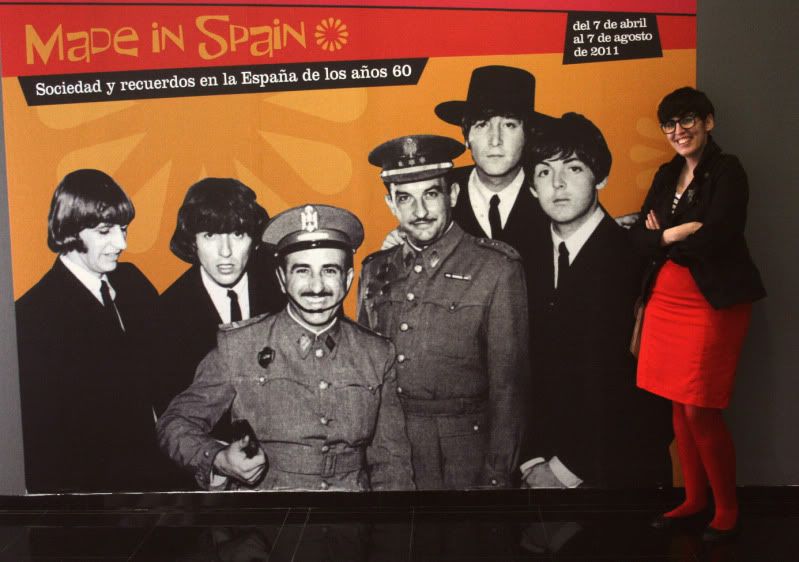 Mary-Lou, some Spanish gentlemen and the Beatles
Unlike every Beatles exhibition I've ever seen, this one doesn't feature some toilet paper Ringo used when he was 15 or George Harrison's first condom. Instead, it focuses on the cultural impact that the band had in 1960s Spain, a country that was ideologically and culturally about a century behind the rest of Europe.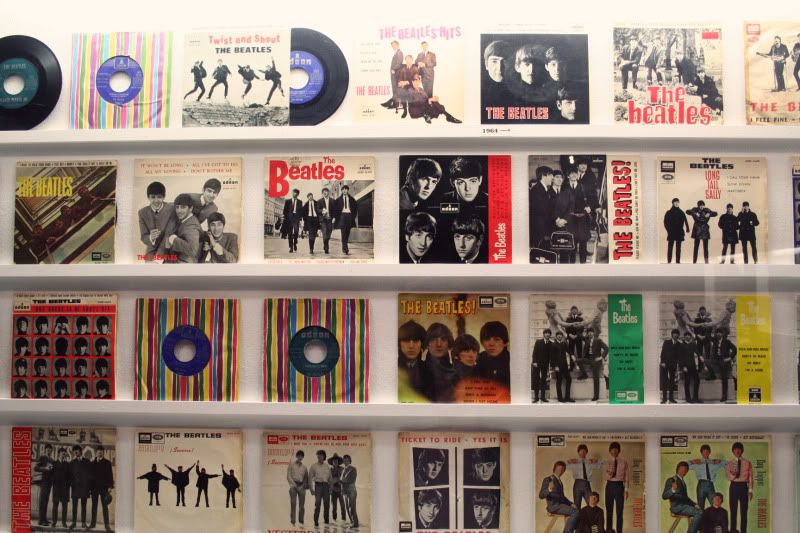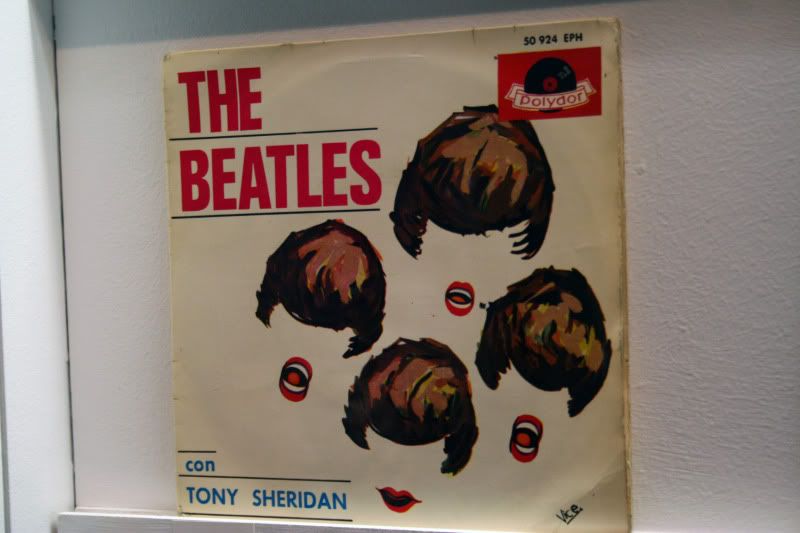 cracking design
Apart from Spanish editions of Beatles records, there were also records by Spanish bands who, taking advantage of The Beatles' success, used their image, name and/or songs in order to sell more copies. Some of these were hilarious and I can't wait to listen to them.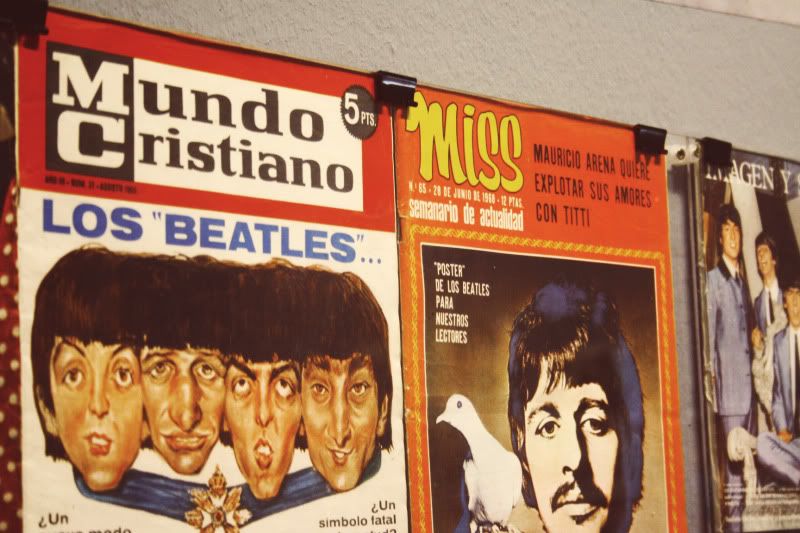 Christian World: The Beatles, a fatal symbol for our youth?
The representation of The Beatles in the Spanish press is also pretty funny. There is an abundance of magazine covers featuring the fab four, as well as newspaper and magazine comics (all of them making a reference to their hair and how wild they are) and teenage press.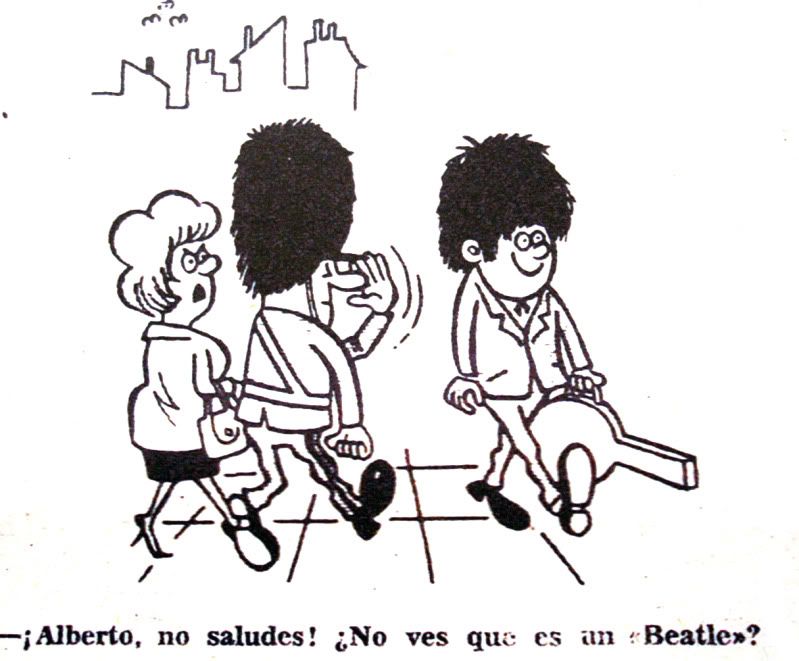 It's pretty fascinating how their hair alone could be such a symbol of rebellion and modernity, especially when you consider that a similar haircut is now favoured by members of the Spanish conservative party. Ah, the irony of history.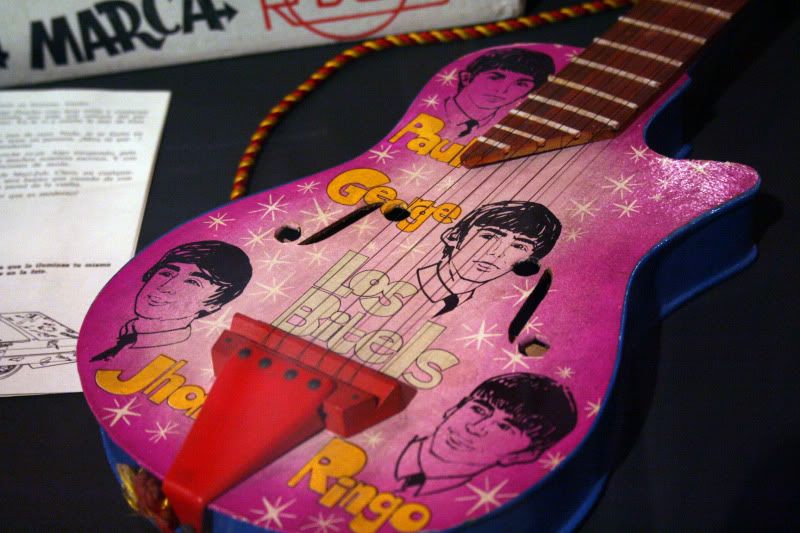 "official" merchandising with spelling mistakes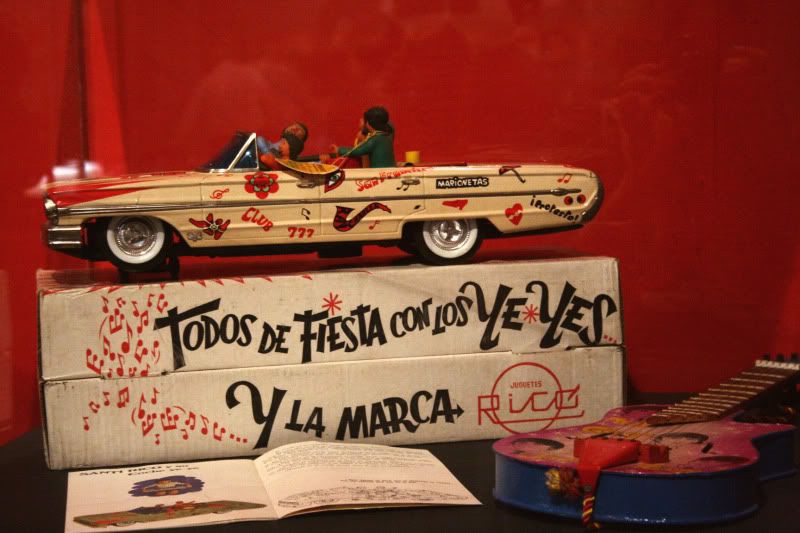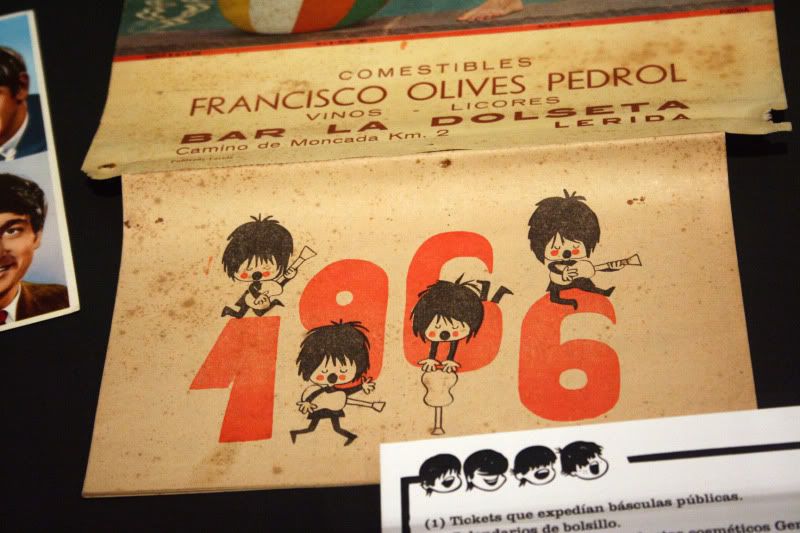 Another thing that I find amazing is how song titles were often translated into Spanish, sometimes with really funny results. In fact, my mother owns Beatles sheet music from the 70s with all the lyrics in Spanish. I think this might be the root of Spain's general inability to speak English.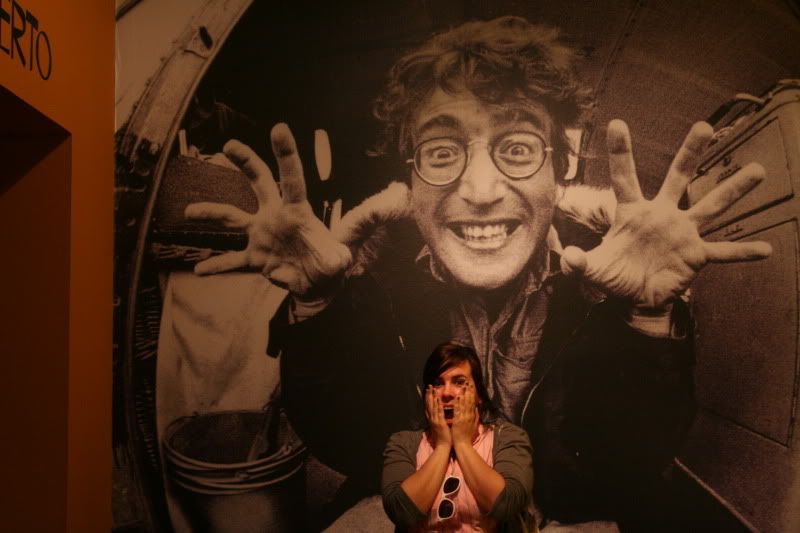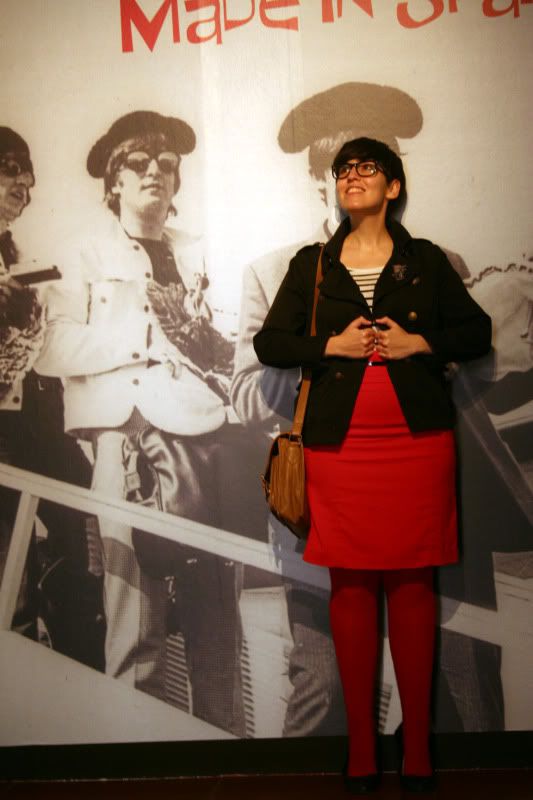 The exhibition takes place in Zaragoza's Centro de Historia until the beginning of August.